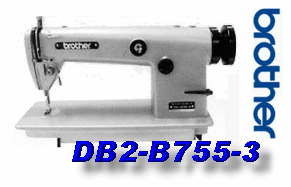 BROTHER DB2-B755 Mk1 (and DB2-B755BZ)
Need a Part For Your BROTHER DB2-B755, DB2-B715, DB2-B757, DB2-B736 or DB2-B736 machine ?
Then you are in the right place. We have been supplying BROTHER Machines for over 20 years and we know them inside out. Call Us for Expert Advice and Quality Service.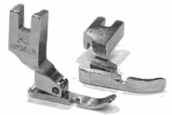 Popular Presser Feet For The BROTHER DB2-B755
31358HW = Right Toe Cording Foot (WIDE)
12435HW = Left Toe Cording Foot (WIDE)
MT1 = Teflon Foot Equal Toes (SUISEI Ref: ST35W)
MT2 = Replacement Sole For MT1 (SUISEI Ref: ST35WB)
120828H = High Step Gathering - Shirring Foot



Presser Foot Bar (Left) & Needle Bar
See Our Full Range Of PRESSER FEET HERE



Machine Accessories Are HERE





Standard Bobbin Case = 100369-001
No Backlash Bobbin Case = S03245-001
Steel Bobbin With Holes = 117061-001
Steel Bobbin No Holes = 40264
Aluminium Bobbin = 146290-001
Rotary Hook = 145585-001 (B705, B757)
Rotary Hook = 111275-001 (B755)
Rotary Hook = 116780-001 (B714, B715)
All HIROSE Ref # HSH7.94B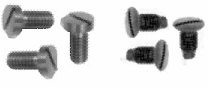 140553-102 Needle Screw
100032-004 Needle Plate Screw
100080-003 Feed Dog Screw
001670-814 Foot Screw (190)




Base Position Finger = 100367-001
Slide Plate Assembly = 180018-001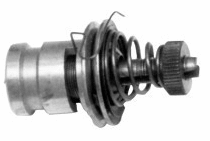 Tension Parts
Check Spring = 100399-001
Tension Disc = 145446-001 (2)
Tension Spring = 145520-001
Release Plate = 100134-001
Tension Nut = 100136-001
Needle Plates & Feed Dogs
100266-001 Needle Plate (B22) & 100334-001 Feed Dog (Centre)
111859-001 Needle Plate (E18) & 111860-001 Feed Dog (Left)
20160 Needle Plate & 20159 Feed Dog (Right)

Service Kits are HERE. Kits include 6 Bobbins, Bobbincase, Presser Foot, Needle Plate, Feed Dog, Check Spring & New Screws